Il Bar ideale è un luogo magico. Non parlo dei locali con la musica a palla, la gente che si accalca al balcone e il mood isterico da eccesso di alcol e polveri bianche. Parlo di quei bar dall'atmosfera lenta, onirica.
Musica di sottofondo, movimenti ipnotici di abili bartender (no freestyle, che fa tanto '90), cocktail eccellenti, che diventano amuleti sovrannaturali in grado di cristallizzare il momento in uno spazio dove il tempo è sospeso. E la routine della vita reale, lontana. Se non è magia questa.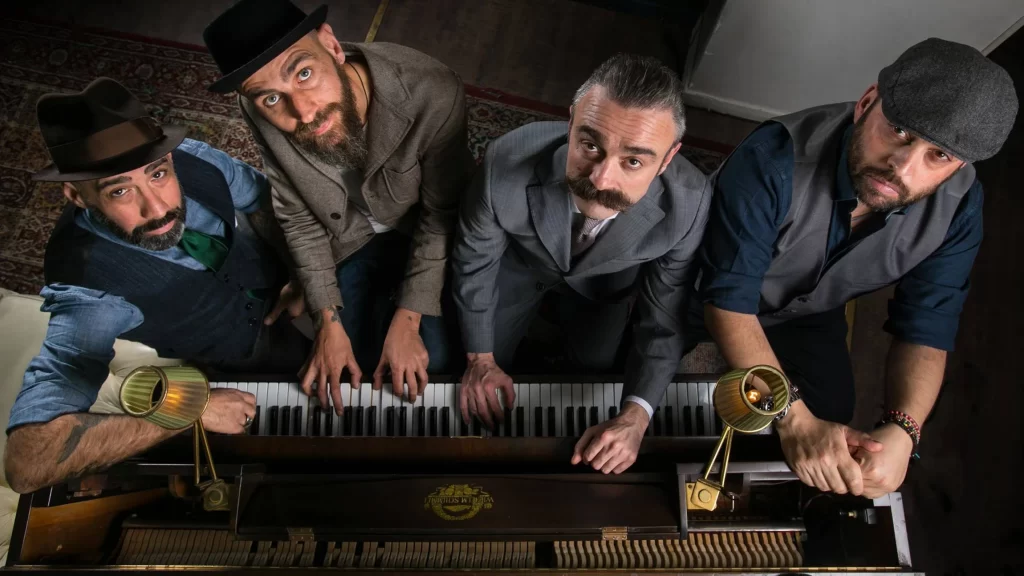 Quando avviene, ci sei solo tu e chi ti sta vicino, che siano amici o amori non fa differenza. Per quella sera il viaggio è vostro e vi può condurre in terreni inesplorati tra racconti, confessioni, risate, progetti e persino qualche lacrima.
Stare insieme, si dice. Trascorrere ore di qualità anche se non sono produttive, anche se non è una live su Twich o su Tiktok, un Date su Tinder o Minecraft su Xbox One. Questo è il bar raccontato nel Jerry Thomas Show | Rum Season, fuori ora con la prima puntata su Youtube e in versione podcast su Spotify.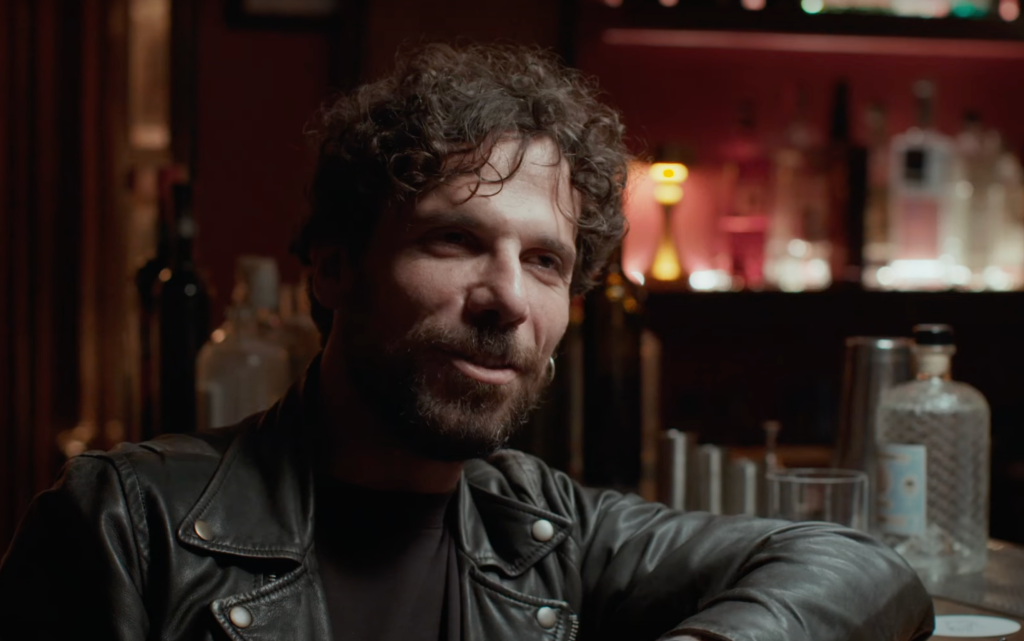 Si tratta di 5 video realizzati per e in collaborazione con Velier, dalla durata di poco più di mezz'ora, in cui Alessandro Procoli e Leonardo Leuci intervistano un personaggio dello spettacolo. L'ospite della prima puntata è Francesco Montanari, bravo attore di cinema e teatro.
Anche gli altri due soci del Jerry Thomas Project, Antonio Parlapiano e Roberto Artusio, hanno un ruolo (divertente) nel video, così come Luca Ruruki Gargano, in rappresentanza di Velier, guru del mondo degli spirits. La prima stagione è dedicata al Rum e in ogni puntata viene presentato un prodotto in particolare, raccontato proprio da Ruruki.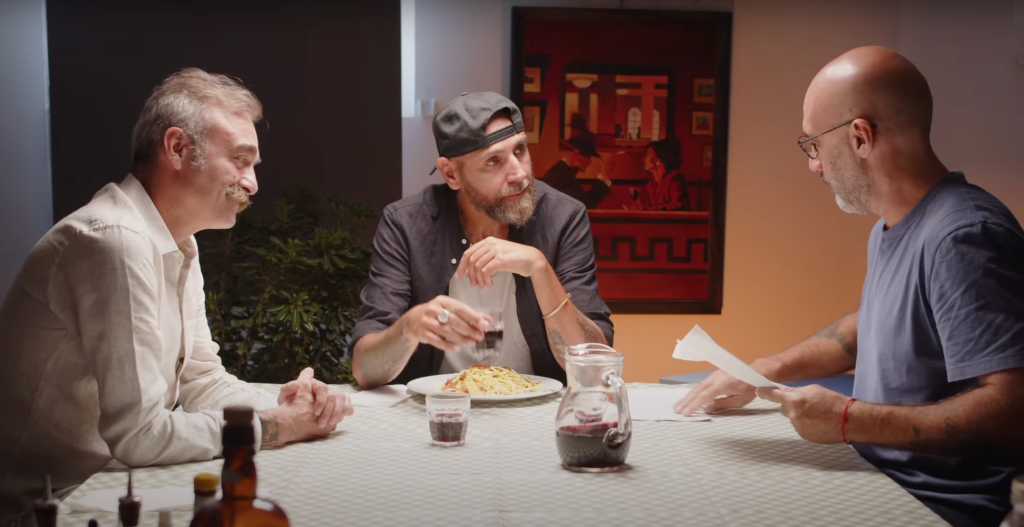 Cosa succede quindi al bancone del Jerry Thomas Show?
Quello che dovrebbe succedere nel bar ideale descritto nell'incipit. Si beve (con moderazione), si ride e si parla. Si parla della vita, del lavoro, del futuro. Si confidano piccoli segreti (anche imbarazzanti) congelati nel passato ma che si sciolgono come neve al sole tra un sorso e l'altro, e lo si fa con personaggi interessanti che lo diventerebbero anche se non fossero famosi. Che è la cosa meno rilevante di tutto il video.

Quello che ai miei occhi è rilevante, oltre a restituire al bar la sua funzione più romantica, è che pur trattandosi di un progetto di comunicazione realizzato in collaborazione con uno sponsor, il contenuto esiste ed è di valore. Un po' come tutto quello che fanno i 4 del JTP a partire dallo Speakeasy, un'altra cosa di cui (ormai 15 anni fa) non sapevamo di aver bisogno.
La regia è di Mike Pagliarulo della Unfollow ADV, vi lascio alla prima puntata.
Things we didn't know we needed: The Jerry Thomas Show.
The ideal bar is a magical place. I'm not talking about the venues with blaring music, overcrowded counters, and the frenetic mood of excessive alcohol and white powders. I'm talking about those bars with a slow, oneiric atmosphere.
Background music, hypnotic movements of skilled bartenders (no freestyle, so '90), excellent cocktails that become supernatural talismans capable of crystallizing the moment in a space where time is suspended. And the routine of real life is far away. If this isn't magic, I don't know what is.
When it happens, it's just you and those close to you, whether they're friends or loved ones. For that evening, the journey is yours, and it can lead you to uncharted territories filled with stories, confessions, laughter, plans, and maybe even a few tears.
Being together, they say. Spending quality hours even if they're not productive, even if it's not a live stream on Twitch or TikTok, a Tinder date, or Minecraft on Xbox One. This is the bar featured in the Jerry Thomas Show | Rum Season, out now with the first episode on YouTube and in podcast form on Spotify.
It consists of 5 videos created for and in collaboration with Velier, each lasting just over half an hour. In these videos, Alessandro Procoli and Leonardo Leuci interview a figure from the world of entertainment. The guest of the first episode is Francesco Montanari, a talented actor in both cinema and theater.
The other two partners of the Jerry Thomas Project, Antonio Parlapiano and Roberto Artusio, also have a (fun) role in the video, as does Luca Ruruki Gargano, representing Velier, a guru in the world of spirits. The first season is dedicated to Rum, and in each episode, a particular product is presented, narrated by Ruruki.
So, what happens at the Jerry Thomas Show's bar?
What should happen in the ideal bar described in the introduction. People drink (in moderation), laugh, and talk. They talk about life, work, and the future. They confide in small secrets (even embarrassing ones), frozen in the past but melting away like snow in the sun between sips. And they do it with interesting individuals who would still be interesting even if they weren't famous. Which is the least relevant aspect of the whole video.
What, IMHO, is relevant, in addition to restoring the bar to its most romantic function, is that despite being a communication project created in collaboration with a sponsor, the content exists and holds value. Just like everything the four members of JTP (Jerry Thomas Project) do, starting from the Speakeasy, another thing we didn't know we needed (now 15 years ago).
Directed by Mike Pagliarulo of Unfollow ADV, I'll leave you to the first episode (UP)